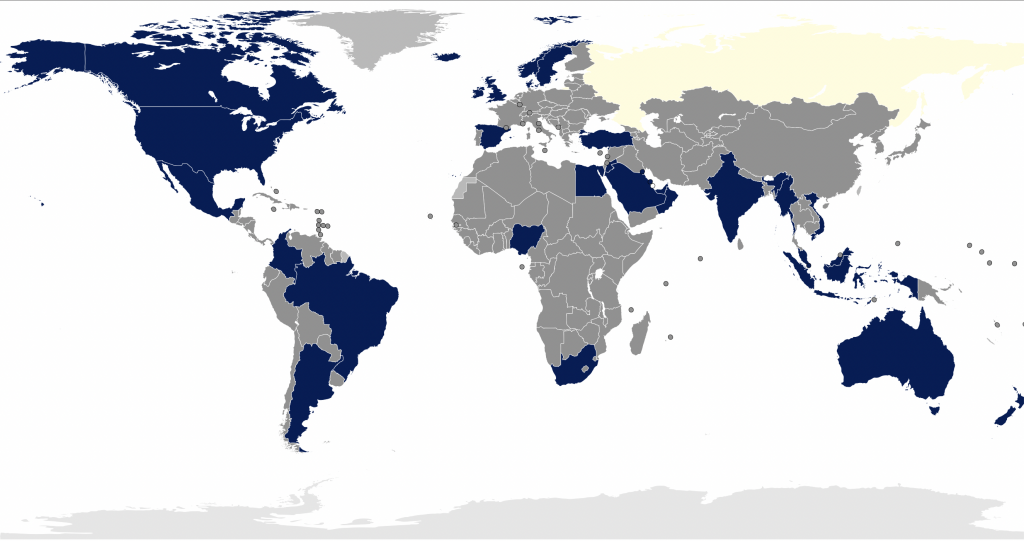 AWG has established national and regional contact groups around the world.
Currently, there are twenty-one such groups covering thirty-seven countries.
These groups are comprised of leading local law firms in ratifying countries and each groups is coordinated be a law firm selected by AWG.
The main function of the contact groups is to collect information relating to, and to seek compliance by such countries with, the Cape Town Convention (CTC). .
The contact groups also serve as forum for the discussion and assessment of practical aspects of the treaty at a national level.
The contact group network and individual groups and their members are shown below: